Diamonds, the G8 and Woolwich
Here's a rundown of what I've been up to in the past seven days (which accounts for why it's taken so long to post an update):
1. Consultation,  Rachel Lichtenstein
I've been consulting for author, historian and psychogeographer Rachel Lichtenstein in how to record and edit audio professionally and last Monday I listened through her work so far; working through the audio collected and cutting it down to something suitable for her purposes.
2. G8 Special, the Guardian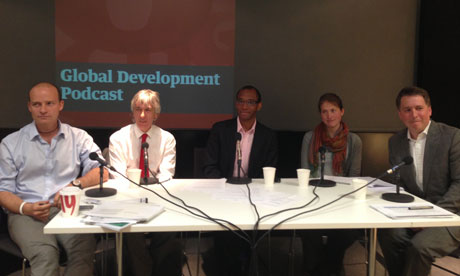 On Wednesday I produced a special podcast for the Global Development desk on the forthcoming G8 conference. Recorded in front of a live audience, a distinguished panel - chaired by Hugh Muir - answered listener's questions, a la Question Time.
[soundcloud url="http://api.soundcloud.com/tracks/93411822" params="" width=" 100%" height="166" iframe="true" /]
3. Radio 4 Proposals
https://twitter.com/virtualmatthill/status/337192149273702401
I have two ideas currently sitting with commissioners at Radio 4 through new indie PPM. I rarely submit ideas to Radio 4, but when a really good couple come along you have to give it your all. No matter how much you try to remain aloof, you will get sucked in - and hearing back is often a painful affair. We hear back in July.
4. Diamond Street app launched
Phantom Productions' third GPS Audio app launched on Wednesday and tells the story of Hatton Gardens, London's jewellery quarter.
The Diamond Street app (download for free from App Store or Google Play) is produced by India Rakusen, an excellent new addition to our team. My role was production management - organising rights, payments for artists and musicians, budgets and suchlike.
5.  Media Talk podcast, the Guardian
[soundcloud url="http://api.soundcloud.com/tracks/93656089" params="" width=" 100%" height="166" iframe="true" /]
A divisive episode, by some accounts; we had Roy Greenslade on defending the Guardian's Woolwich front page. It'll be interesting to cover the correspondence next week... I note that comments have been disabled on the article page for legal reasons.
There's also a good interview with the founder Loaded editor and Sabotage Times editor James Brown about how he uses digital tools to improve his content. Well worth a listen.
6. Bafta podcast #11, edit
Coming to a Podcast app near you soon; a rather nimble episode of the Bafta podcast, recording on location at the Generation Next event in Piccadilly. This month's innovation is there's no presenter: the delegates (all new to the industry, predominantly under 25) introduce discussions and lectures by fantastic speakers behind Deal or No Deal, Call the Midwife, The Undatables, Our War and more.